July 26, 2019
National News


State Farm, Quicken Loans announce massive mortgage partnership.

HousingWire | 7.19.19
For years, State Farm agents could offer mortgages to their customers through State Farm Bank, the company's banking arm that offers home loans, auto loans, checking accounts, savings accounts, credit cards and other traditional banking services to State Farm customers. But that won't be the case for much longer. Soon, State Farm will begin using Quicken Loans to originate mortgages for its customers thanks to a significant new partnership between the two companies.
Oregon close to becoming first U.S. state to ban single-family-only zoning HousingWire | 7.19.19 Earlier this month, Oregon's legislature passed House Bill 2001, a measure that will require cities of more than 10,000 people to permit duplexes in areas currently zoned for single-family usage.The bill, which received bipartisan support, is set to go before Gov. Kate Brown, D-OR,who is expected to sign it, therefore positioning Oregon as the first state to ban single-family only zoning. Read More
As smart home market booms, builders see plug-and-play tech as a standard feature Curbed | 7.22.19. For homebuilder Thomas Beadel, smart home technology isn't a premium. It's something buyers expect. As president and CEO of Thomas James Homes, the largest urban infill developer in the country, which focuses on lot-by-lot projects instead of from-scratch new developments, Beadel and his firm focuses on acquiring properties, demoing, and building new multi-million-dollar single-family homes in West Los Angeles and Silicon Valley. Read More
Housing markets in these 3 states are seeing the most home-price growth
HousingWire | 7.22.19
Western states continue to top the list of markets with the greatest home-price growth, with two in particular leading the list of those with the greatest appreciation. Among the top 10, markets in Idaho and Washington each claim four spots on the list for the most growth. Not far behind is Texas, which claims the remaining two spots on the top 10 list, according to the latest from Veros Real Estate Solutions. Read More
Only half of Americans can afford an entry-level home
HousingWire | 7.22.19
Just over half of Americans can afford an entry-level home as affordability issues continue to plague the nation's housing market, and the situation is creating a robust opportunity for rentals. Only 54% of Americans can afford a home priced at 20% of the median home price in their area, according to a study of 130 metros by John Burns Real Estate Consulting, which called that benchmark a reasonable proxy for an entry-level home.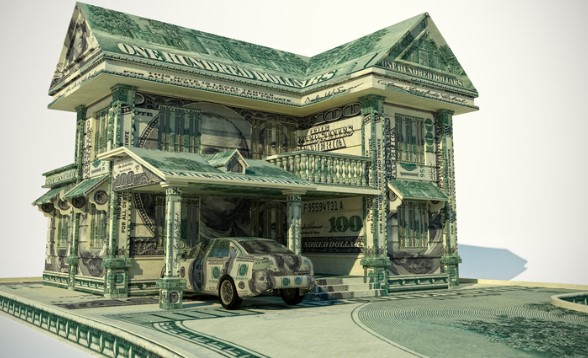 Home Prices and Rents on the Rise
NMP | 7.22.19
A new study by Redfin has determined home sale prices increased for the third consecutive month in June, rising 3.4 percent year-over-year to a median of $321,200. Only six of the 85 largest metro areas tracked by Redfin recorded year-over-year declines in their median sale price, most notably the California markets in San Jose (-4.9 percent), Oxnard (-4.8 percent) and Oakland (-2 percent).Read More

Amazon and Realogy gang up on Zillow to entice homebuyers
HousingWire| 7.23.19
You buy toilet paper, computers and paper towels through the Amazon website. Now, you can buy your next house. The world's largest retailer is partnering with Realogy, the largest U.S. residential brokerage, to match homebuyers with real estate agents through a program called TurnKey. Read More